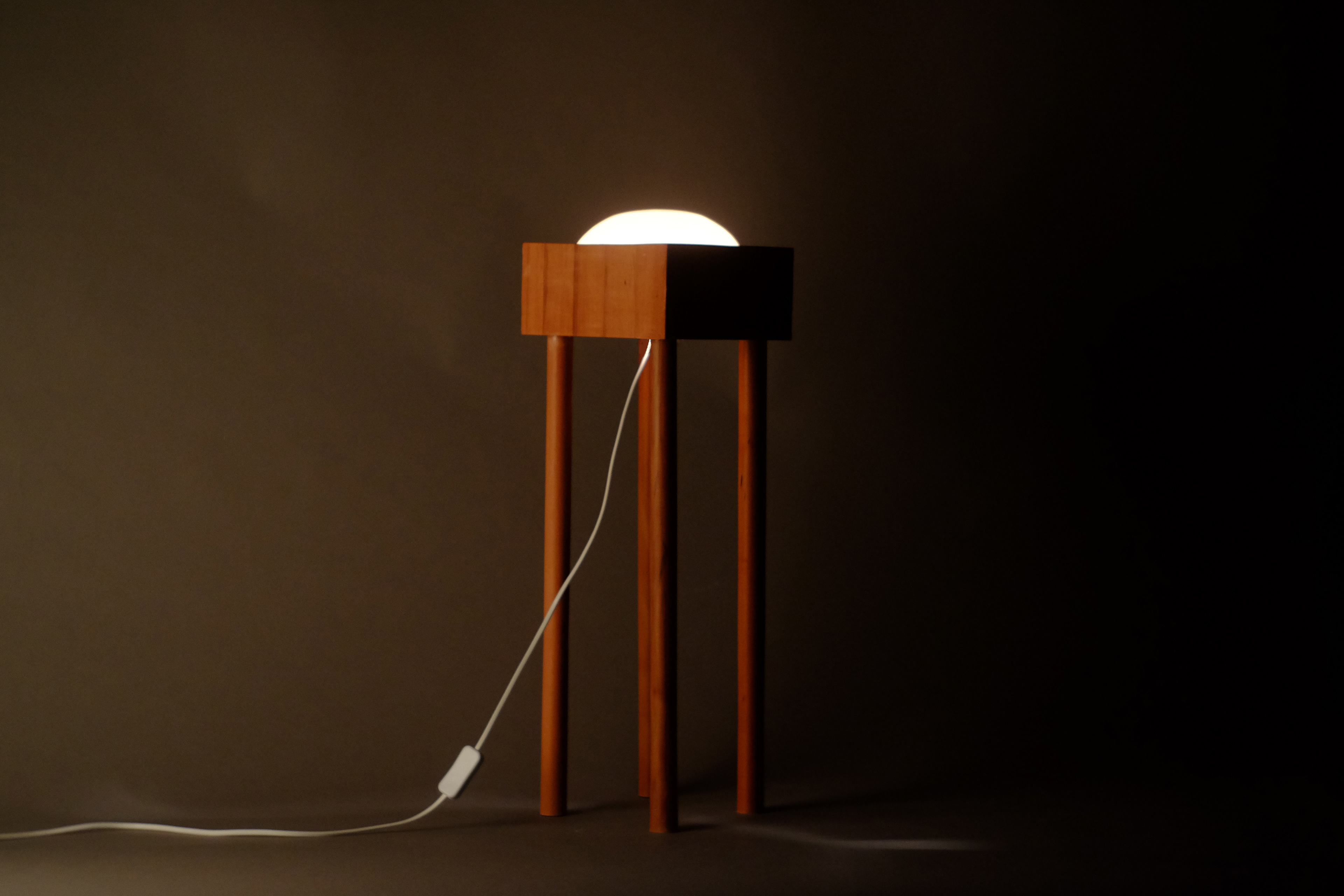 Creating a lamp for the Kallifatides house. 
Drawing inspiration from a fireflys ability to 
create a sphere of glowing light, without lighting up the surroundings. Made out of pearwood.
 A lamp for a writer that should feel personal, not mass-produced.  Positioning the lamp in the inspirational room looking out through a large window. Granting an atmospherical glow that reflects in the canal beneath.